Brick Street farms market
We offer clean, delicious leafy greens,herbs, micro greens and flowers grown onsite. All of our produce is grown inside our hydroponic shipping containers. We do not use pesticides, chemicals of any kind, fertilizer or animal based products. We only use organic, natural products and the highest quality non-GMO seeds.
Our produce is harvested within hours of sale and our Market is open to the public and for Farm Member pick ups.
Our Market proudly supports local Makers, stocking their pantry and home items. We also support other local, traditional growers by offering their produce as it becomes seasonally available.
Market Hours
Wednesday 12PM - 5PM
Thursday 12PM - 7PM
Friday 12PM - 5PM
Saturday 10AM -2PM
We love meeting new people…
Stop by during Market hours to check out St Pete's only indoor, hydroponic farm. Pick up locally grown and completely clean leafy greens.
Join one of our Farm Membership programs and get great discounts on all produce and pantry items.
supporting local makers & growers
Mammoth Foods specializes in small batch, hand-crafted hummus and crackers. We believe hummus shouldn't be made with anything other than dried beans, organic tahini, locally sourced aromatics and fresh vegetables. Based out of Tampa, Fl gives us the opportunity to use other locally made products for the development of our cracker varieties and hummus styles.
Offers one of a kind, hand crafted and naturally preserved foods such as jams, pickles, beer mustards, sriracha and sauerkraut. We specialize in interesting flavor compositions and utilize only the freshest produce. During Florida farming season we work closely with local farms and highlight many seasonal limited small batch preserves.
Easy to use, chef inspired products for every day gourmet.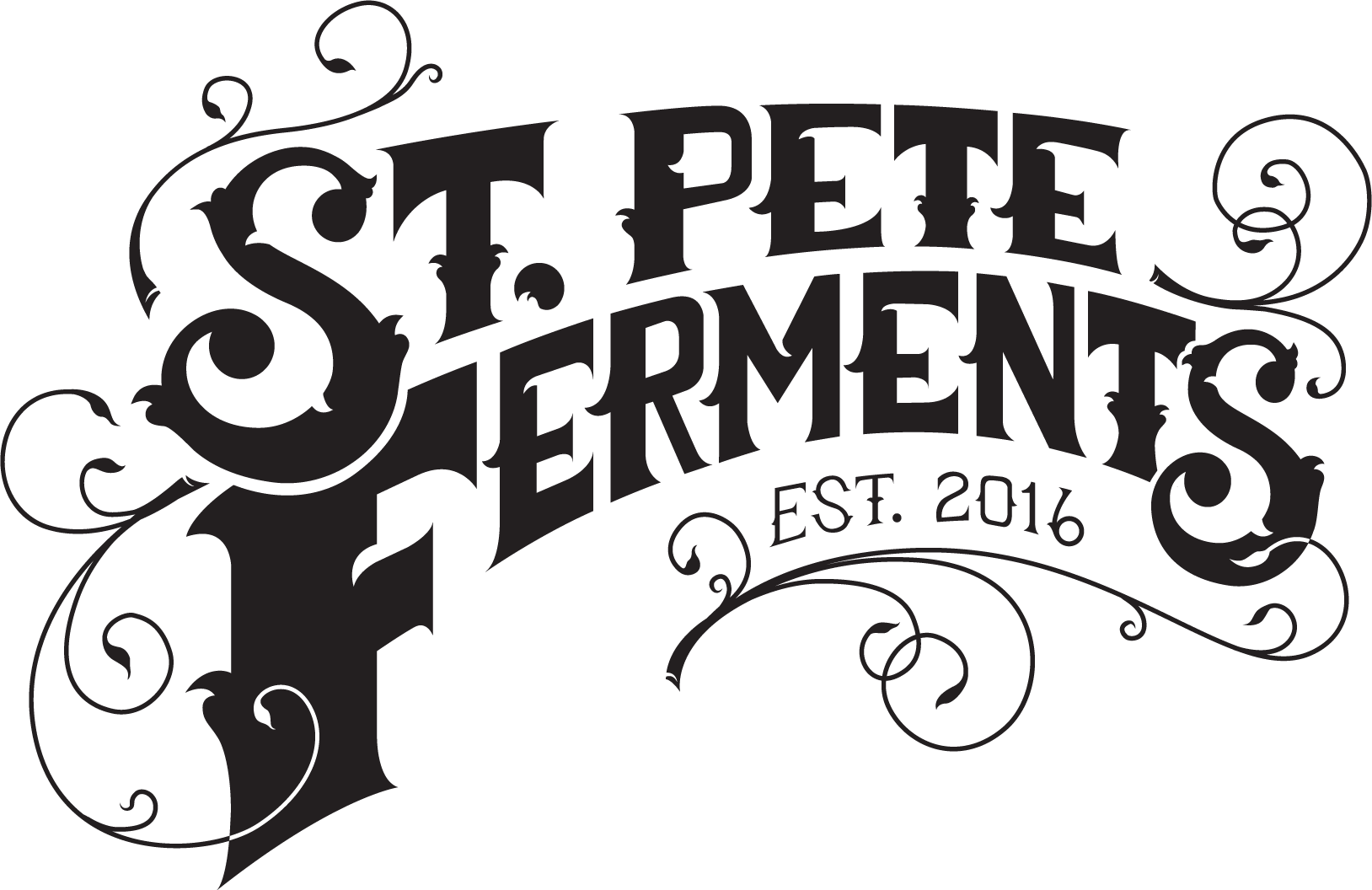 St. Pete Ferments is a wild fermentation company that creates small batches using old-world methods. Each product is thoughtfully crafted to use locally grown produce when available, while offering live culture food and beverages rich in healthy bacteria, acids and enzymes.
Our candle and skin collections are both inspired by the beauty in our planet. We use only organic soy wax, premium grade fragrance oils and natural cotton wicks in our candles to ensure our products are clean burning, safe and better for the environment.
Kombucha is a living, probiotic tea that has long been associated with wellness and vitality. The result is a sparkling, refreshing beverage that is a little sweet and a little tart, often compared to apple cider. We flavor our kombucha with spices, herbs and tinctures to enhance their taste and benefit. All our kombucha is certified USDA organic, 100% vegan, non-gmo and gluten-free.